As a job seeker in today's job market, your resume is the ticket to securing interviews. However, hiring managers get many job applications and have a mere 7 seconds to spend on each resume. So, this single document is your chance to leave an impression on them.
And this is where the resume summary takes centre stage. It piques the curiosity of hiring managers and encourages them to learn more about you. A resume summary sits at the top of your resume. It is like a teaser, offering a glimpse of your professional identity.
But what makes for an effective resume summary? And what should it contain to capture the hiring manager's attention?

In this article, we will understand what a good resume summary should look like. We will outline the key elements, and provide you with resume summary examples to guide you in creating a compelling one. You'll also learn what to do and what to avoid when crafting your resume summary.
What is a Resume Summary?
A resume summary is a short paragraph highlighting your relevant experience, relevant skills and your professional achievements. In short, the summary of a resume is like a quick preview of your past accomplishments.
The goal is to make the hiring manager want to read more about you, increasing your chances of landing your dream job. A good resume summary highlights your qualities and achievements right at the beginning. This shows the hiring managers that you are a good fit for the job position. It gives them a solid reason to consider hiring you.

A professional resume summary is often mistaken for a resume objective. A resume summary emphasises the skills and experiences that match the job you're applying for. While a resume objective outlines the position you seek and your career goals.
Understanding Your Target Audience When Writing a Resume Summary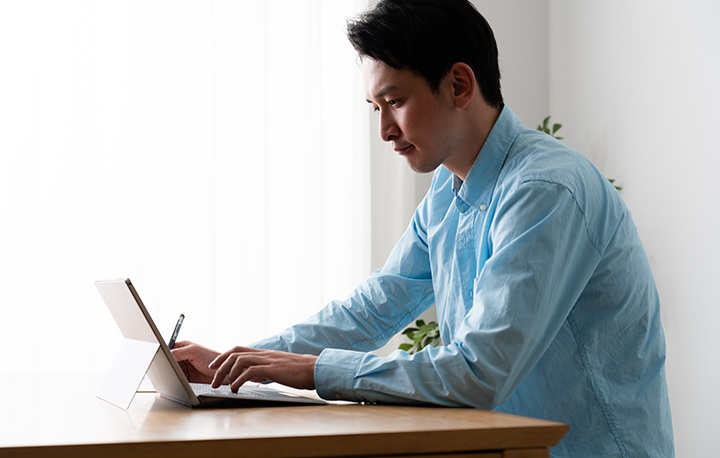 Various professionals may review your resume. This includes hiring managers, individuals in human resources, potential employers, and recruiters. Write a resume summary that aligns with their broader expectations for better odds.
This involves understanding the employer's expectations. Recognise the relevant skills and qualifications they seek in the people and identify what the company values in terms of abilities and relevant experience.
By doing this you ensure the resume summary resonates with your potential employer's preferences. This makes your application more compelling.
Key Elements of a Resume Summary Statement
The length of a resume summary
When writing a resume summary statement, remember to keep it concise yet impactful. It should capture the reader's attention fast and should be 3 to 5 sentences long.
The structure of a resume summary
A well-structured resume summary follows a logical flow. It begins with a strong opening statement that generally has your qualifications summary. Follow this with a brief overview of your skills and achievements. And conclude it with a clear statement emphasising what you bring to the role.
The tone and style of a resume summary
The tone and style of a resume summary are key to making a lasting impression. Avoid casual language or jargon. Instead, opt for clear, action-oriented language that conveys confidence. Keep your tone professional, positive and engaging. The style should be consistent with the rest of your resume.
The use of keywords in a resume summary
Identify the relevant keywords from the job ad and weave them into your summary. This enhances your chances of getting past the initial screening.
Writing a Compelling Resume Summary
Creating an engaging career summary can help you get your dream job. Write a resume summary with an attention-grabbing opening that intrigues the reader.
Next, add about your current job title, core skills and achievements. Mention the skills that closely match the job requirements. To make your past accomplishments more impactful, use numbers and data.
Additionally, communicate what sets you apart. Highlight any unique experiences you own. Also, avoid using vague language or including details that don't relate to the job.
With these tips in mind, develop an effective resume summary that proves you're the best fit for the job.
5 Professional Resume Summary Examples
Looking to start writing your own resume summary? Here are some professional summary examples you can use as reference.
College student resume summary example
Dedicated college student majoring in Computer Science. Driven to apply academic knowledge, a creative mindset, and a strong work ethic to excel in the technology industry. Skilled in programming, data analysis and the ability to adapt to new challenges. Excited to contribute to XYZ Tech, while gaining valuable experience to support future career goals.
Entry-level job seekers resume summary example
Motivated and enthusiastic recent graduate with a Bachelor's degree in Business Administration. Strong foundation in business principles, including marketing, finance, and operations. Solid understanding of data analysis and proficiency in Microsoft Excel. Proven ability to work in team environments, with excellent interpersonal skills. Eager to contribute to a dynamic organisation and kickstart a successful career in the business field.
Receptionist resume summary example
Experienced receptionist with strong communication skills and a welcoming demeanour. Proven track record of efficiently managing front desk tasks, including greeting visitors, handling calls, and scheduling appointments. Adept at maintaining a professional and organised office environment. Seeking to contribute expertise in ensuring a positive and smooth guest experience.
Data analyst resume summary example
An experienced data analyst with a talent for translating complex data into actionable insights. Skilled at providing data-driven solutions resulting in a 15% increase in business performance. Proficient in utilising data visualisation tools to present findings, contributing to a 25% improvement in data understanding. Excited to apply analytical skills and contribute to the success of the organisation.
Executive assistant resume summary example
An executive assistant with a track record of providing support to C-suite executives. Expertise in managing complex schedules, coordinating high-level meetings, and maintaining confidentiality of sensitive information. Known for strong organisational and communication skills, ensuring seamless executive office operation.
If these samples are helpful to you, you can also check out these great resume templates.
Tailoring Your Resume Summary to Different Industries
Each industry has different needs and expectations. Understanding these requirements is crucial. It positions you as a well-prepared job seeker.

Adapting your resume summary involves aligning your qualifications with the specific industry's needs. It ensures that you highlight the most relevant aspects of your background that directly relate to the job you seek. This customisation increases your chances of standing out as the right person for the role.
Examples of industry-specific resume summaries
For healthcare roles, a resume summary may highlight patient care skills and relevant certifications.
In the technology field, you could showcase programming languages and project achievements.
In finance, your resume summary can include financial analysis and risk management skills.
In the culinary industry, a resume summary may spotlight culinary skills and achievements.
For engineering roles, it could showcase expertise in specific engineering projects and innovations.
In the education sector, it might highlight teaching methodologies and classroom achievements.
Writing industry-specific summaries will make you a more relevant and competitive job seeker.
Tips for Optimising Your resume Summary for Applicant Tracking Systems (ATS)
Applicant Tracking Systems (ATS) are automated tools used by employers during the initial resume screening. ATS scans resumes for keywords and criteria set by the employer to filter suitable talent.
To make your resume summary ATS-friendly, analyse the job posting to identify important keywords and phrases. These could include technical skills, job-specific terms, and qualifications. Then blend these keywords into your professional summary, ensuring a natural flow and readability. This approach aligns your resume summary with the job. It also helps ATS recognise your qualifications, increasing your chances for further review.
Use headings such as "Summary" or "Professional Summary" so that the ATS identifies it with ease. Save your resume in PDF or .doc formats to ensure your resume is processed by various ATS software.
The Dos and Don'ts of Professional Resume Summary Writing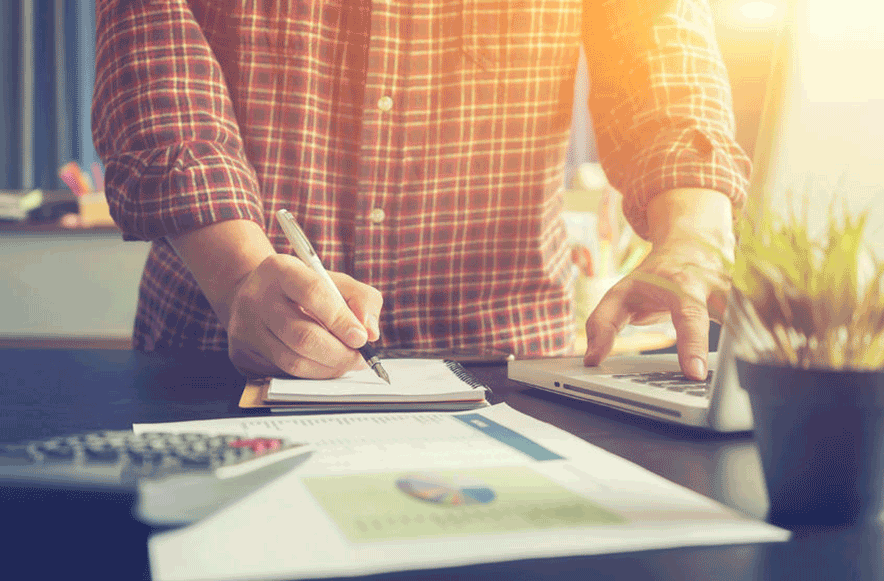 A professional resume summary statement is key in making you stand out. Below, you'll find a list of Dos and Don'ts to guide you in crafting a professional summary.
Dos
Tailor to the specific role: Align your summary with the job description. Emphasise the skills and experiences that make you a strong fit.
Use quantifiable achievements: Include specific numbers and metrics to illustrate your accomplishments. An example: "increased sales by 30%."
Keep it concise: Limit your resume summary to 3 to 5 powerful sentences. Ensure they capture the essence of your achievements and qualifications.
Utilise industry keywords: Include relevant keywords from the job listing to make it ATS-friendly.
Maintain professional tone: Write a resume summary with a professional and positive tone, focusing on what you can offer to the employer.
Highlight your value proposition: Clearly articulate what makes you unique and how you can contribute to the company's success.
Use proper grammar and spelling: Edit and proofread to ensure your resume summary is free from grammatical and spelling errors.
Don'ts
Don't write in the first person: Are you unsure about using the first or third person for your resume summary? Then here's a simple rule: Always use the third person.
Don't be too generic: Avoid using vague sentences when writing a career summary statement as it can lead to missed opportunities. Craft an effective, specific resume summary to make yourself stand out to the hiring manager.
Don't include personal information. Avoid personal details such as your age, marital status, or photographs in your professional summary. Focus on professional qualifications and experiences.
Don't include irrelevant information: A good resume summary should focus on the experiences and skills. So don't write anything that is not pertinent to the job position.
Don't use a one-size-fits-all approach: Tailor the resume summary section for each job title to avoid using the same one for all.
Conclusion
A professional resume summary is your first opportunity to say, "I'm the one you're looking for." A well-written resume summary is more than words. It's your professional identity in a nutshell, and it can open doors to exciting career opportunities.
Remember, a strong resume summary sets the stage for a successful job application. Invest the time and effort to craft one that leaves a lasting positive impression.
Frequently Asked Questions (FAQs)
What is the ideal length of a resume summary?
⁠Resume summary statements are typically 3 to 5 sentences long. Keep it brief and provide a qualifications summary to grab the hiring manager's attention.
⁠
Should I include my resume objective in my resume summary?
⁠No, you should not include your resume objective in your resume summary. ⁠A resume summary highlights your qualifications, relevant job experience, skills and accomplishments. But, a resume objective statement focuses on your personal career goals and what you aspire to achieve in the job.
⁠
⁠Including your resume objective in the resume summary could confuse potential employers. So it is best to keep them separate on your resume.
⁠
How do I tailor my resume summary to different job postings?
⁠To tailor your resume for different jobs, read the job ad thoroughly. Focus on matching the skills, using the right keywords and highlighting your achievements. Create unique resume summaries for each job ad to improve your chances of getting interviews.
⁠
Can I use the same resume summary for different job applications?
⁠No. It is not recommended to use the same resume summary for different job applications. Each position may have unique requirements and preferences. Hence it is advisable to personalise your resume depending on the job you are applying for.
⁠
How do I make my resume summary stand out from the competition?
⁠To make your resume summary stand out from other job applicants, highlight what makes you unique. Emphasise specific skills, past accomplishments, and experiences. Use numbers to quantify your achievements. Also add the right keywords from the job posting to align with the job's requirements.
⁠
Why is a professional summary important in a resume?
⁠A professional summary in your resume offers a quick overview of your key skills and relevant job experience. Its primary purpose is to help the hiring manager quickly grasp why you're a strong fit for the job. Crafting a good professional summary sets a positive tone for your resume. It also increases your chance of securing job interviews.
⁠
Should you write your complete professional experience in the resume summary?
⁠No, a well written resume summary should be concise. It should offer a quick snapshot of your qualifications. Extensive details belong in the later sections of your resume.