Starting a new job can be both exciting and a bit scary. The new employee feels a mix of emotions, from excitement and enthusiasm to a bit of anxiety.
It's somewhat like the feeling of the first day of school, with everything new: a new place, a new position, a new journey, and unfamiliar faces. Your new colleague may not be entirely certain about what lies ahead.
However, when you welcome this newest member with open arms, it can make a world of difference. They suddenly feel like they belong, like they're not alone in this new adventure. The welcoming gestures, from friendly greetings to a well-crafted welcome message, can ease those nerves and fill them with a sense of comfort and belonging. This warm welcome can boost their confidence and set a positive tone for their journey in the new workplace.
Wondering how to write an effective welcome message to make new employees feel right at home? Worry not, we've got you covered.
In this article, you'll dive into the art of crafting the warmest welcome message, and we'll provide you with some helpful examples. You'll find practical tips to ensure new staff members feel a strong sense of belonging, alleviate their worries, and enhance their productivity. We'll also delve into how these practices can benefit both your business and your team, fostering a more positive and harmonious work environment.
The importance of onboarding new team members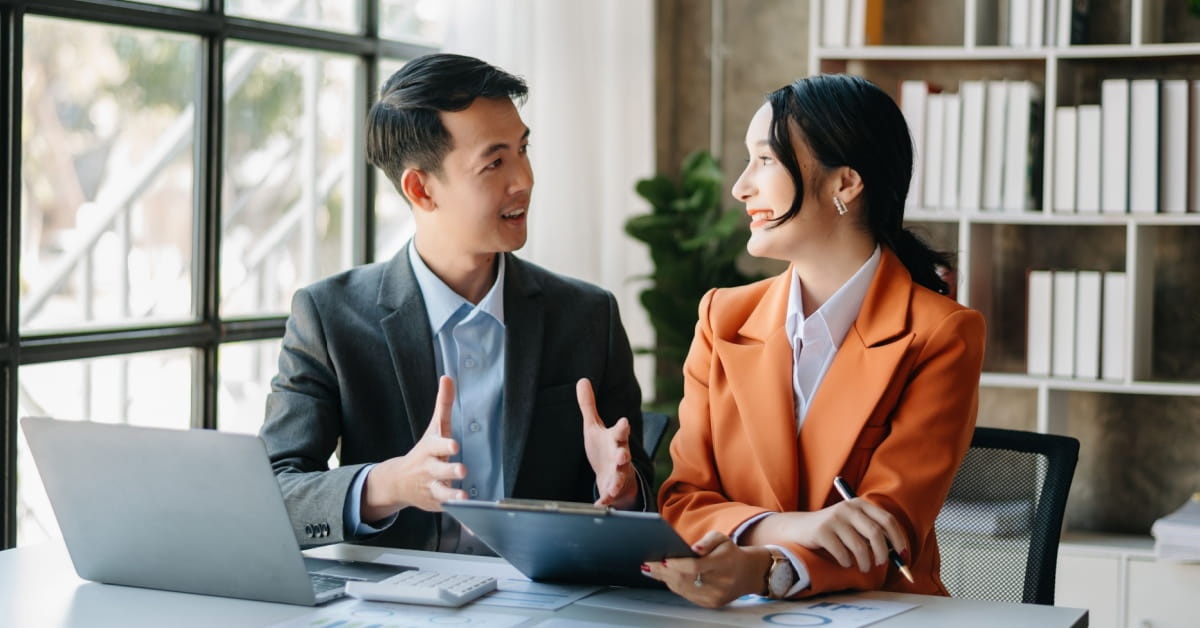 Starting a new job in a new place, where everything's different, can be overwhelming. Hence it is crucial to create a welcoming atmosphere when bringing a new team member on board.
During the first few days, the new employees meet the other team members, understand their job responsibilities and whom to approach for guidance. To help them on this journey, it's important to have a good onboarding process. It makes them feel confident, and familiar with their workplace, setting them up for success in their new role.
Onboarding is more than introducing a new team member to everyone else in a workspace. It's about giving resources and work tasks that get them used to the job. Many onboarding processes include one-on-one meetings with supervisors, team-building activities, and training materials on a company's best practices. Onboarding usually works best when you can stretch it over a few months, which gives the new team member time to learn and practise their job duties.
For your new staff
Onboarding is crucial for new staff members, as it instals a strong sense of belonging in the workplace, making the employee feel like a part of the team right from the start. This helps co-workers build trust quickly, which is essential for the new team member. It also reduces their uncertainty and boosts their confidence right from the first day.
For the business
A strong onboarding program is vital for the business. It ensures that new employees have the resources and information they need from day one, significantly boosting productivity. Selecting onboarding activities that promote a seamless transition helps new employees feel at ease more quickly. In addition to improving productivity, effective onboarding contributes to enhanced job satisfaction and employee retention. Employees who feel comfortable and confident in their workplace are more likely to stay in their jobs and find fulfilment.
For team dynamics
In the context of workplace dynamics and the development of an energetic team environment, the onboarding of a new employee holds significant importance. It functions as a unifying factor, facilitating collaboration among colleagues. Guaranteeing that every new team member goes through the onboarding process is instrumental in encouraging transparent communication, nurturing trust, and establishing mutual understanding among co-workers. Consequently, this promotes empathy and respect within the workspace, ensuring that the team members feel valued.
Preparing for the arrival of new staff
There are many ways you can get the workplace ready for the arrival of a new team member. Will they have their own workspace? If so, set up that workspace before their first day to ensure they have all the equipment and resources they need to get started, along with providing them with an employee handbook for reference.
To get the new member engaged right away, assign someone else in the workplace to be their mentor or buddy for some time. Then, they'll have a key point of contact that they always feel safe turning to. Orientation sessions can help you discuss the role and the company more in-depth, giving the new team member the chance to get acquainted with the processes and guidelines.
Crafting a welcoming message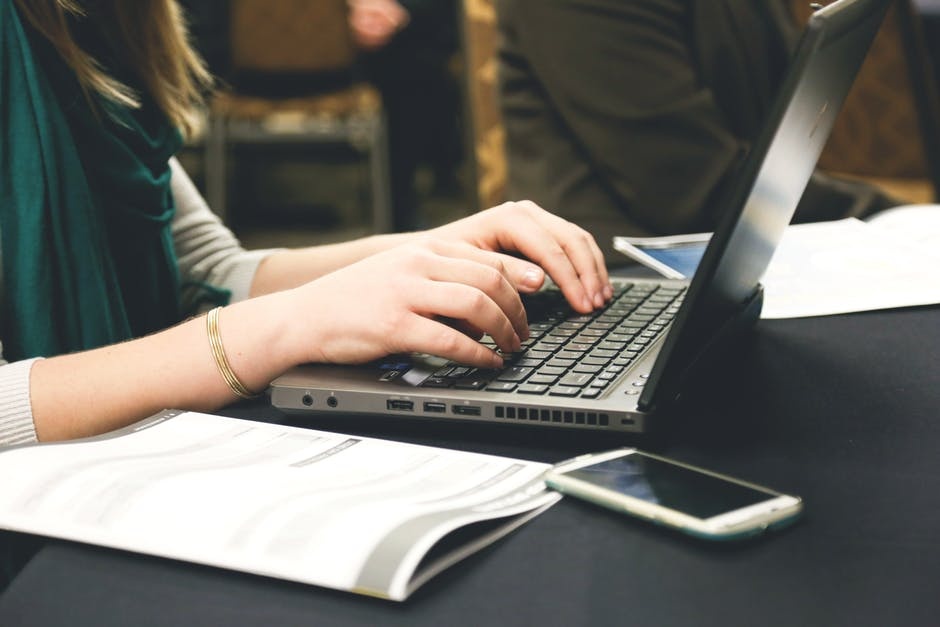 When you're ready to write the perfect welcome note for your new colleague, start by making it personal. Address the new employee by name, note their job title, or add something that showcases their skills and expertise. Try to emphasise the company culture and values in this message to underscore how the new team member will fit into your workplace.
After that, express your gratitude to the new hire for accepting the job offer and joining the team. Strive to be authentic and genuine when crafting your message to convey your sincere interest and enthusiasm about having them on the team. Outline the expectations and goals you have for the new team member to provide them with a clear idea of what to expect on their first day.
Concentrate on how you'll meet the new staff member's needs and create a positive place where they can thrive. End the message with best wishes for a long and successful journey with your organisation.
20 welcome message examples
Here are some examples of welcome messages to help you get started on your own:
Congratulations and welcome aboard as our newest team member! We're thrilled to have you as part of our dynamic team. I look forward to working with you.
⁠
With your many years of experience, I'm confident this department is lucky to have you. Welcome to the team. 
⁠
We are thrilled to have you join our team and look forward to your fresh ideas and unique perspective. Congratulations and welcome aboard!
⁠
Your reputation precedes you, and we look forward to your expertise. Welcome to the team. 
⁠
With your track record of success, I feel confident that you're going to accomplish amazing things for our amazing team at [company name]. Welcome to the sales department.
⁠
Welcome to the team! Your skills are valuable to us, and we can't wait for you to get started.
⁠
On behalf of the entire team, I'd like to welcome you to [company name].
⁠
I look forward to seeing all the great things you do here. On behalf of the entire team, welcome to the team.
⁠
I'm here to extend a warm welcome from the whole team. We hope your first days here are warm and inviting.
⁠
Greetings! I look forward to working with you. Don't feel shy and please feel free to come to me with any questions you may have about your role in the recruitment team.
⁠
 We're so happy to have you with us on the management team. Welcome aboard.
⁠
The entire office welcomes you. Wishing you the best as you embark on a journey with us. We're confident that you'll fit right in.
⁠
Good wishes and a warm welcome to [company name]! We're delighted to have you on board. Please make your voice heard and actively share your thoughts during the onboarding.
⁠
Welcome to [company name]. We're here to support you every step of the way and are eagerly anticipating your contributions.
⁠
Big congratulations and welcome to the team. We hope you have a fantastic time here. Feel free to reach out to anyone on your team with questions or just to get acquainted during your first few days.
⁠
I echo our whole team in giving you a warm welcome. We're so excited to have creative people like you as part of the creative team.
⁠
We're honoured to have you join our team and can't wait to see more of your outstanding skills and talent.
⁠
I appreciate your dedication during the application process, and best wishes as you step into your new role! Welcome!
⁠
With your dedication and industry expertise, I'm excited to see what you have in store for us. We hope you enjoy meeting the team, and we want you to know how happy we are to have you!
⁠
Welcome! You're a valuable asset, and I'm looking forward to our ongoing collaboration towards our company goals.
Delivering the message
Next key point to consider is how you deliver a welcome message. There are multiple ways you can do it. For instance, you can send the new employee a welcome email or welcome letter. You can also send a Slack message to share more personalised messages. Or you could set aside some time to welcome the new hires in person on their first day.
A welcome message is probably one of the first communications the new employee receives when they start. It forms a good first impression on them of the company. Therefore, it's advisable to send the welcome messages on the first day the new employee joins.
Check that your message is clear and easy to read so that they feel welcomed right away. Once you give the message, see if the new employee has any questions or feedback. This makes them feel secure and further contributes to a positive first impression.
Follow-up actions
After you send your welcome message, follow up with your new hires. Ensure they feel like they can participate in your company culture and operations. Check-in with them during their first day, sometime after you send your welcome message. This lets them know that you're there for them and are willing to help them grow and thrive in their role. 
You can also use this time to answer any questions the new employee may have asked. This is a good time to acknowledge their fresh perspectives or any early achievements they've made since joining.
For example, imagine the new employee approaches you with a task that they're anxious about. You can calm their nerves by showing a way they've succeeded already while also helping them with the task at hand.
Conclusion
A well-crafted welcome message is a key step in introducing a new team member to the company. A warm and personalised welcome note makes new employees feel at ease and valued.
A welcome note gives them a sense of belonging from the start. This sense of belonging is a powerful motivator. It enhances employee engagement and motivates the new employee to contribute positively to the workplace. It also encourages them to stay on board for a longer period.
Use the tips and best practices discussed in this article to craft your next welcome message and help new employees feel right at home in their first days. 
Frequently Asked Questions (FAQS)
What should be included in a welcome message?
⁠There are a few key items to always include in a welcome message. Start your message with a greeting that sets a friendly tone, which will add to its effectiveness. Then, add personalisation that's catered to the new employee to highlight their skills and value. Once you address the new hire directly, ensure you include a 'thank you' or other sign of gratitude that shows them you're grateful for them joining your team. You can also invite them to ask questions and get familiar with the team to open the door for questions and feedback. 
⁠
How can I personalise welcome messages for each new staff member?
⁠You can personalise welcome messages in many different ways. If you're welcoming multiple new hires simultaneously, address each new hire by name to ensure everyone feels included. Additionally, you can outline the new team member's role, ensuring that their responsibilities are clear to everyone in the workplace. For an extra touch of personalisation, consider adding information about the new hire's interests or background that you may have learned during the interview process.
⁠
What is the best medium to deliver the message?
⁠No one medium works the best for every workplace when it comes to welcome messages. Teams that work remotely could find that email, project-management software, and other digital communication platforms make real-time communication easy. If you work in a physical workspace, it might be better to deliver your welcome message in person so the new team member has a friendly face they can turn to on their first day.
⁠
How can I measure the impact of the welcome message?
⁠There are a few different ways you can gauge the impact of your welcome message. Pay attention to how your new team member reacts to the message at the moment, taking note if they look happy or confused. You can also check in with them after a few hours to see how their first day is going and regularly ask for feedback about the onboarding process. This gives new hires the chance to offer suggestions about possible improvements and lets you evaluate the effectiveness of your welcome message.
⁠
What if the new staff member doesn't respond to the message?
⁠If the new staff member doesn't respond to your welcome message, don't panic. It's possible they got busy in the shuffle of learning their new role. However, you can always reach out again to the new team members to ask how they're doing and make sure that they received your initial message.