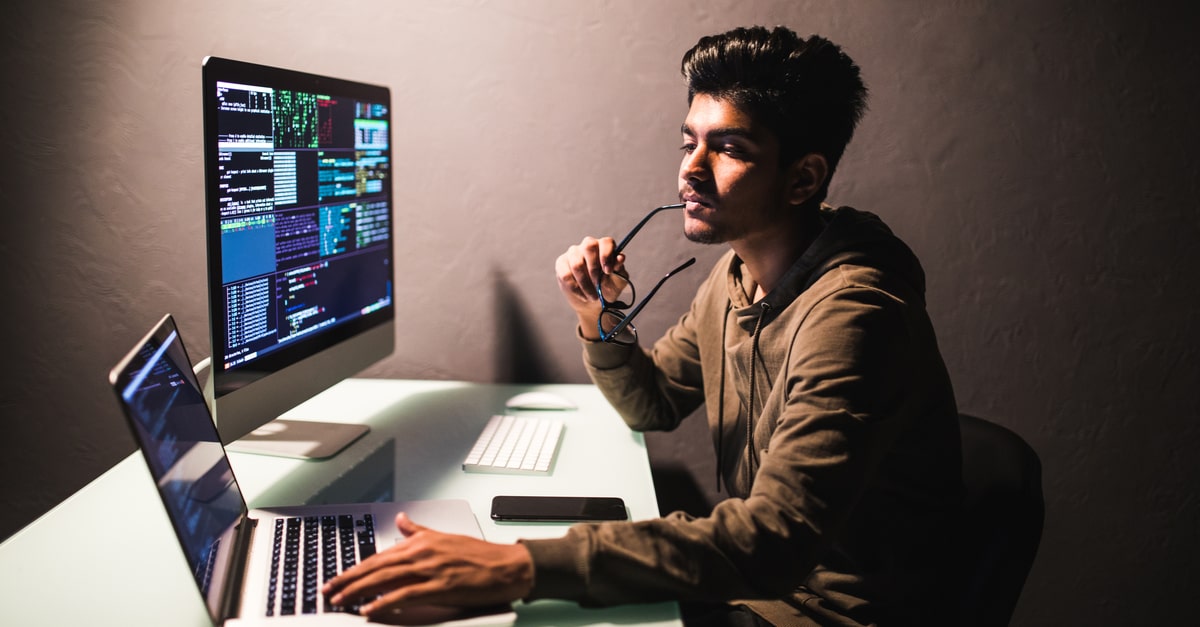 In this digital age, many of our daily activities—whether it's answering an email, browsing through Instagram, or taking a photo on your phone—are possible because of the work of software engineers. Simply put, professionals on the software engineer career path are largely responsible for making our modern life possible, and are therefore in high demand across multiple industries across the globe.
Keen to stand out as one of them and make an impact with your own technical expertise? Here's what you need to get started as a software engineer in Singapore.
What does a software engineer do?
Sometimes also referred to as computer programmers or developers, software engineers apply the principles of software engineering to create products or "software," a.k.a. instructions that tell computers and devices what to do. The day-to-day tasks usually vary depending on the nature of their role but usually include the following:
Developing, designing, and testing computer softwares, ranging from desktop programs (i.e. Word and Powerpoint) to mobile and web applications (i.e. Gmail and Facebook) depending on the company's or user's needs
Collaborating with programmers and coders to map out and implement programming tasks for projects
Documenting the engineering process through diagrams and flowcharts
Maintaining and monitoring the programs, systems, or applications, and recommending updates and changes as necessary
Identifying system issues or bugs and providing solutions
Liaising with other departments for software-related needs
Keeping abreast of the software industry developments to continuously improve program systems
Salary Range
Given how crucial software engineers are in maintaining and improving a company's digital systems, it's not surprising that professionals in this field are generally well-paid.
According to the JobStreet Salary Report 2020, candidates in the Computer/Information Technology (software) industry are among those with the highest salaries in Singapore, with an average monthly pay of around S$6,883.06. Entry-level employees typically start with S$3,773 a month, then go on to make about S$4,091monthly as they gain experience and move on to become junior executives. Those in senior roles can earn up to S$5,254 per month, while professionals with managerial positions can command anywhere from S$6,502 to S$9,514 monthly.
What is the career path of a software engineer?
Junior Level (1-3 years experience)
Mid Level (4-8 years experience)
Senior level (8 years or more)
What requirements do you need to become a software engineer?
Required skills
Since your primary function is to build computer programs and applications, you will need a certain level of technical proficiency in order to perform your duties.
Computer programming and coding skills. You will need to know basic programming languages, such as C++, Java, and Python. Having experience in multiple programming languages is definitely an advantage.
Technical analytical skills. Software engineers need to be able to analyse complex technical information in order to address specific issues and needs
Documentation skills. The ability to write good documentation is one of the most essential software engineer skills as this is necessary for the easy maintenance and development of existing softwares
Other skills
These soft skills are necessary in order to thrive in fast-paced and collaborative working environments:
Attention to detail. Whether you're coding, monitoring, testing, or debugging, it's imperative to have a meticulous eye to ensure that every little detail is accurate and in order to prevent future problems.
Collaborative skills. As a software engineer, you will be working closely with other developers, engineers, and technical personnel in order to create new systems and to manage existing ones. Thus, being a team player is a must.
Organisational skills. Proper time and task management are important in ensuring that you finish your duties on time and to keep the progression of projects on track.
Educational background
Candidates are usually required to have a bachelor's degree in computer science, computer engineering, or any related field in order to work as a software engineer. Understandably, most companies will prefer those with practical experience in programming and coding, so it's highly beneficial to undergo internships or to take on capstone projects even as an undergraduate for hands-on training.
Opportunities for Continuous Education
Looking to get a leg up in the competitive job market? You can opt to pursue higher studies and earn a master's degree in computer science, software development, or similar fields. There are also coding bootcamps, a relatively new educational path (usually lasting just a few weeks), which provide immersive training for skill enhancement.
Obtaining certifications can also improve your marketability as a professional and allow you to command a higher salary versus your peers. Technology vendors such as Microsoft, Cisco, and Oracle offer various certifications covering various areas of practice.
Oracle Certified Associate or Specialist Oracle certifications are highly desired in the IT industry, as they show your expertise in using the Oracle platform and prepare you for various advanced roles while also helping you hone specialised skills.
Microsoft Certified Solutions Architect This trains you on designing and implementing solutions that run on Microsoft Azure, including aspects like computing, networking, storage, and security.
AWS or Amazon Web Services Certification This industry-trusted credential allows software engineers and other IT professionals to showcase their cloud expertise, specifically in AWS or Amazon Web Services. (Read here for more details on how to get AWS-certified.)
How to write a software engineer's resume
Ready to go job-hunting? Whether you're a fresh grad or a professional looking to land better opportunities, the best way to easily get noticed is to craft a resume that highlights your key competencies.
Download this Software Engineer resume HERE.
Get More Career Insights from JobStreet
Updated your JobStreet profile and look for #JobsThatMatter and updating your Jobstreet profile. For more expert insights on how to succeed as a software engineer in Singapore, visit our Career Resources page.
Want to find out more about what jobseekers like you look for in a job? Download the 2021 Decoding Global Talent report today.