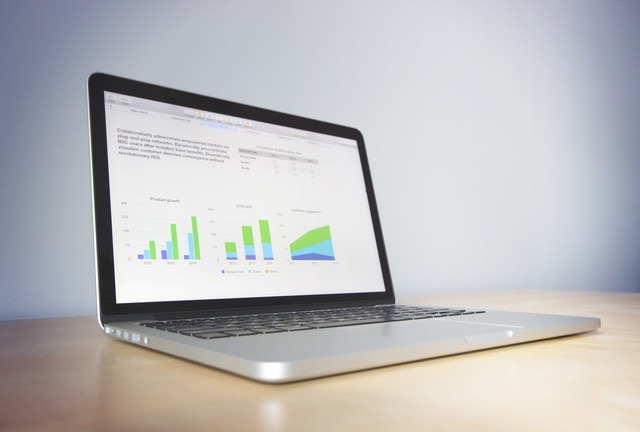 Just a few years ago, "fintech" was just a buzzword for up-and-coming startups hogging the headlines of business news. But now, fintech in Singapore has evolved from a buzzword into a full-fledged industry responsible for generating thousands of jobs, pushing Singapore's financial innovations forward, and helping digitalise thousands of Singapore-based companies.
Riding on the e-commerce boom, online banking is now a norm, and mobile wallets are accessible nationwide. The increasing popularity of cryptocurrencies is also a sign that fintech is not a passing trend but rather, innovation to the traditional financial ecosystem as we know it.
Candidates in this field are so in-demand, they often have multiple offers. Not only are fintech companies helping democratise financial services, but they're also generating jobs and creating a lucrative and successful career path f or the next generation.
What are fintech companies?
As the name suggests, fintech companies refer to financial technology companies that focus on banking, investing, and commerce innovations. According to Crunchbase, there are roughly 431 fintech startups in Singapore alone. All of these startups are united by their mission to disrupt the financial services landscape with innovations rooted in data and mobile connectivity.
How do fintech companies work?
Every fintech company is different, but most leverage blockchain or AI technology for their unique innovation and solutions. Some fintech companies are focused on lending, others on mobile payments. Traditional banks have found worthy competitors in neobanks that operate solely online.
How is fintech shaping financial services?
Within just a couple of years, fintech has reshaped financial services industries worldwide. Almost as if in anticipation of a crisis like the pandemic, fintech became crucial to the global movement of money even as economies slowed down and transportation was limited. Quarantine fast-tracked Singapore's cashless economy adoption, and encouraged all companies to move their operations, as well as financial services, online.
By reshaping financial services, fintech has also reshaped everyday lives. No longer do the majority of people go to a bank to transfer money—they can do it using their phone. And not only has fintech allowed us to trade stocks online via our phones, it's also let us trade in the more volatile cryptocurrency via mobile. These are just regular, everyday examples of how fintech has reshaped Singaporean lives.
What are fintech services?
As fintech has developed and evolved, so too have the services it provides. Now, there are fintech companies that provide lending, crypto exchange, online wealth management, crowdfunding, investing, financial management, data management, mobile payments, digital banking, insurance buying, and so much more.
Driving Businesses Towards Digital Transformation
We've explained how Singapore's fintech industry has changed the economy and communities, but it's important to note that fintech has also helped drive businesses, big and small, toward digital transformation.
According to the UOB SME Outlook 2021 Study, 40 percent of 782 small- and medium-sized enterprises that digitalised their businesses in 2020 reported strong revenue growth. The study also found that the businesses that digitalised more than one area of their business outperformed the businesses that focused on digitalising only one area.
Meanwhile, according to Fintech News Singapore, the digital transformation of Singapore's companies yields three key benefits: optimised operations, empowered employees, engaged customers, transformed productions, and the facilitation of internationalisaiton.
Building a Completely Digital Financial Ecosystem
By moving financial services online, fintech has also made mobile banking on our smartphones the new normal. You can transfer money locally to Singapore-registered banks or mobile wallets. Some of the leading neobanks in Singapore are Aspire, Wise, YouTrip, and Revolut.
As if that wasn't enough, fintech has also enabled digital citizens to make international transfers at a much cheaper, easier, and safer way than five years ago. Wise, formerly Transferwise, is perhaps the most famous local fintech company known for affordable international transfers. Wise transfers £5 billion every month for its users, saving them £3 billion in bank fees every day.
Adaptation of Blockchain in Services
The growth of fintech is in part thanks to the growth of blockchain, the world's leading software platform for digital assets. It's responsible for hundreds of millions of transactions worldwide.
Blockchain is essentially a system of recording information, however the way blockchain stores this information is impossible to hack or steal. Fintech, which deals with such sensitive information, would not be able to provide customers with data privacy without innovations like blockchain.
Blockchain has become so important to fintech that the Singaporean governmen t is launching an S$8.9 million program focused on the research and development of blockchain technology. The Monetary Authority of Singapore (MAS) is also planning to build its own Bitcoin-like digital currencies leveraging blockchain with the help of JP Morgan Technology.
Push for a Smart Financial Centre
With its thriving fintech landscape, Singapore aims to be a world leader in fintech. Singapore is still a long way off from being Silicon Valley, but it's on the way there. MAS envisions molding Singapore into a "smart financial centre" that is innovative on two fronts: being conducive and fostering security for innovation and fostering infrastructure and new technologies.
The smart financial centre vision is not necessarily a building or a hub—the goal is to make the entire country a hub by adopting a nationwide innovative growth mindset. MAS aims to streamline payments, encourage secure cloud computing, provide affordable access to insurance online, and facilitate the digitalisation of financial services in a safe and secure manner.
"The purpose of innovation—increase efficiency, cheaper, better, faster, keep our financial system safe, create new opportunities to generate growth and good jobs. Most of all, we want to improve peoples' lives. Innovative finance must be purposeful finance," said Ravi Menon, managing director at MAS.
The Dawn of Green Fintech
As Singapore aims to inject innovation into its culture, it's also championing the growth of green fintech.
The term actually refers to financing sustainable and green initiatives that protect the environment, promote sustainability, or help fight climate change. Climate scientists have been telling us that urgent action is needed to stop the climate change "time bomb," and one way fintech is contributing to the fight against global warming is by financing meaningful initiatives.
Singapore aims to lead the way in green fintech in the Asia-Pacific region as APAC as a whole has committed to becoming more sustainable. In ASEAN, Singapore is already the biggest green finance hub and contributes 50 percent of all green bonds and green loans.
As Singapore positions itself as a leading fintech ecosystem in Asia, it's also making sure it shows that Singapore's fintech scene is not just about making money—but also about making meaningful change to the people it serves.